Cloth hangers from pieperhangers
professional, reliable, price conscious

Perfection in every detail – this is the key for the 100% satisfaction of you guest and customers. For more than 90 years pieperconcept® and recently with pieperhangers as brand name for hangers in premium quality.

Our hangers are as well in leading Hotels and Resorts as in the Showrooms of the well-known fashion brands.

Our core competence is concentrated in developing and reliable delivery of custom-made hangers. Our portfolio includes the range of the surface finished shaped hanger up to the economical hanger in all variations."made for fashion" is our credo. With current trends we are the innovative pioneer in our market.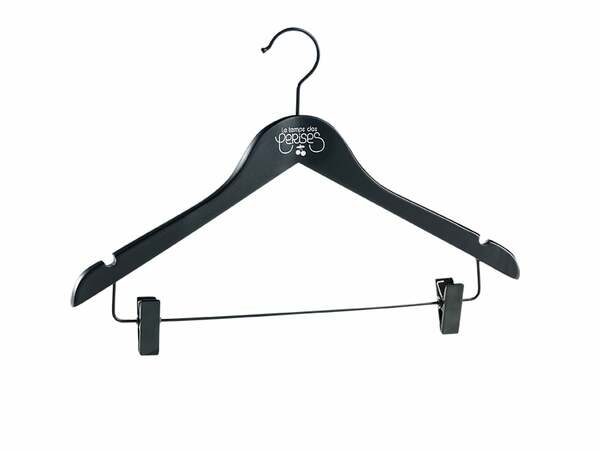 Lots of our customers gain inspiration of our hanger creations, before they make the choice for that kind of hangers which are most suitable for them.
In the premium class we are convincing with independent designs of hooks and surfaces, for example the special Softtouch painting or individually coordinated colours matching the interior.
Your Hotel logo or each other kind of branding rounds off the precious 5 Star Hotel appearance of an original pieperconcept® hotel hanger.
Different equipment options does not leave anything to be desired.

Apart from the custom-made hangers we supply a wide range of other hangers within our online shop. You choose the right massive or laminated wooden hanger or the right plastic hanger. By request we are supplying every hanger with your logo – and we do for a little as 100 pieces.

Our references are confirming our consulting service as uncomplicated and expedient - by request also on-site by our customers.
Hangers for your branded world