Unreserved Assistens
The segment of accessories put the accent effectively of the customer with these different scarf rings.
More information
X
Unreserved Assistens
As well belt hangers as jeans hooks.
Unwished metal abrasion on the metal bars of your shop system for example,
can be prevented by using small transparent protection clips for the hooks.
Also this solution completes our portfolio for the fashion industry.
The materials wood, plastic, wire, flat rolled stainless steel manufactures in different sizes, no problem for us, we focus on solutions.
With staining of wood or processing of different galvanic metal surfaces, you can complete your style by using these accessories.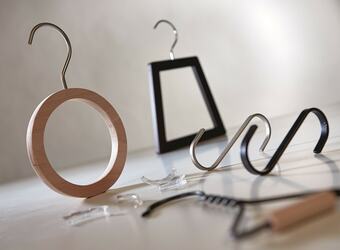 scarf ring, jeans hook, hook protection
sample request