powerful oak
Pure European oak for hanging very special products.
More information
X
powerful oak
This complex manufactured and multi-bonded hanger underlines his presence caused by manufacturing of three parts. There is no middle seam in the printing sector and so it is possible to reproduce a graceful print image of your laser logo.
The whole is rounded off by an individually stain suitable to the shopfitting, as well as the grey shining steel hook.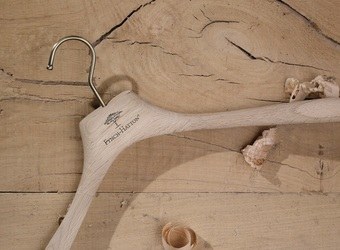 7282c/43cm, made of three parts, incl. laserprinting

sample request