Which types of hangers are there?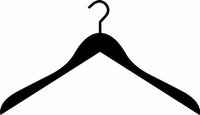 High
Based on our human shoulder part.
Especially suitable for hanging jackets and coats.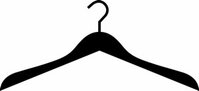 Low
Takes clothes with casual, wide necklines like tops, t-shirts and knits.
Space-saving.


Angled
Classic, economic variant for highlighting the shoulder part.

Curved
Elegant and elaborate variant.
A contour is generated by the whole length
of hanger.

Flat
Space-saving, economically an effective way to present your clothing.

Angled with extra width of shoulder
The extra width of shoulder will give the outfits more shape in the shoulder area.

Curved with extra width of shoulder
The elegant shape, created by extra wide shoulder part. The perfect fit.

Flat with width of shoulder
The space-saving variant of hangers with wide
shoulder. Well suitable for knits wear.