Beech under work
Beech wood hangers is his pure and natural shape.
More information
X
Beech under work
Their strong effect do these beech wooden hangers achieve, because of the just sanded, otherwise natural material which is its significant style.
Shown here as hanger for the girls fashion line. The colour draws back, that's why the deep
burned-in logo is very clearly and makes the hanger a neutral,
but very high-grade good holder for universally use.
A true all-rounder which convinces in different lengths, started with baby size,
about kids and youths also to women size.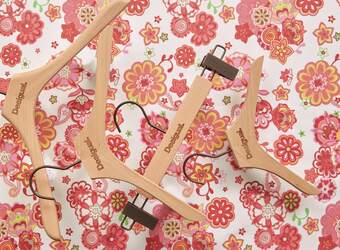 series beech wood raw- Desigual
sample request