Once upon a time
The tradition of the wooden hanger will be continued.
More information
X
Once upon a time
Wooden hangers are existing for more than 100 years.
But regarding wooden surface and metal fittings a lot has happened.
Since 1924 pieperhangers is prducing and processing hangers oft he natural product wood.
Due to our experience as well as our knowledge and thereof acquired know-how,
production of hangers is essentially gentler and visually in touch with the latest trends.
But the tradition regarding the historical stained look, the burned logo
and the old metal fittings will be continued according to an old custom.
Our workshop at our location in Hameln will also create individual solutions for you.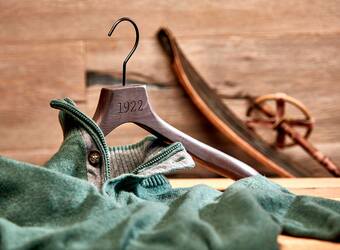 7282c/45cm brown stained
sample request