Waterfall
With this hanger total individuality was realized.
More information
X
Waterfall
This transparent and shaped plastic hanger with its enlarged shoulders is quite a perfect product.
Because of individual processing our pieperhangers team succeeded in bringing product presentation to the highest levels, absolutely in differentiation to the market.
Because of individual coloration in three colors, each hanger became a unique one.
To achieve such a result is only possible with craftsmanship of skilled workers with know-how of many yeary.
Handmade in Germany of the manufacturer pieperhangers.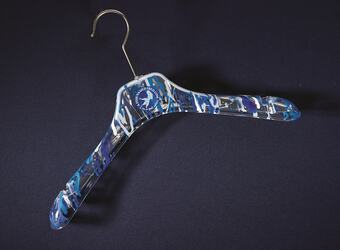 design hanger 6037/42cm tri-colour
sample request