Firefighter
Keeps your workwear in perfect shape for the next job.
More information
X
Firefighter
A special production for very special jobs as firefighters or other rescue organizations, just everywhere a hanger has to do it's utmost.
This 8mm steel hanger was bend first, after welded and has a refined surface in chrome.
Every kind of equipment as jacket, trouser and strap can be placed functional and space-saving.
The material keeps what its first impression promises.
More specific requirements for your part can be realized already in small series.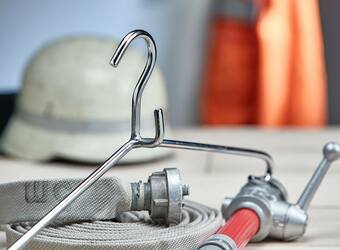 7716/45cm steel hanger
sample request